TWO TUBE
2 Akustik-Gitarren und 2 Stimmen aus Vorarlberg
[1]
Das Vorarlberger Musikduo TWO TUBE bietet für feierliche Anlässe die passende Musik! Mit zwei akustischen Gitarren und zwei harmonischen Stimmen spielen sie in Hotels, Pubs, Bars, bei Firmenfeiern, Eröffnungen, Hochzeiten, Geburtstagsfeiern, Weihnachtsfeiern usw. Dieses äußerst gut eingespielte Musikduo werden Ihre Gäste bestens musikalisch unterhalten. Je nach Wunsch stellen sie das perfekte Programm für Ihren Event zusammen. Denn das breit gefächerte Repertoire besteht aus weit über 600 Songs und es lässt somit fast keine Wünsche offen. Die Jungs reisen mit der eigenen Licht- und Lautsprecheranlage an, welche auf ca. 500 Besucher ausgerichtet ist. Mit TWO TUBE buchen Sie ein professionelles und unkompliziertes Musikduo, welches auf die Wünsche des Veranstalters eingeht und Stimmung erzeugt. Das Musikduo mit der Party-Garantie!
Hörproben
Folsom Prisom Blues (live)

5
Gö du bleibst heit Nocht bei mir (live)

6
I'am from Austria (live)

9
I'd love you to wan't me (live)

10
If tomorow never comes (live)

11
Rock me Amadeus (live)

15
This is the Life (live)

17
Walkin in Memphis (live)

19
Previous
Next
Repertoire
0-9 3 Haselnüsse für Aschenbrödel 9 to 5 16 Tons 21 Guns 57 Chevy 99 Luftallons 500 Miles 1000 mal belogen Über Den Wolken Überdosis gfühl Über sieben Brücken a Aber bitte mit Sahne Aber dich gibt's nur einmal für mich Achy Breaky Heart Adventure of a Lifetime Afoch schee A hard Days Night Aiko Aiko Ain't no sunshine Ai se eu te pego Allan wia a Stan All by myself Alle Lichter All of me All out of Love All right now All Shook Up Almost Lover Always Always on my mind Amarillo American Pie Amoi seg ma uns wieder Angels Angie A night like this Anita Annies Song Anologia Another brick in the Wall Apologize Applaus, Applaus Aquarius Sunshine Arbeit Are you lonesome tonight Atemlos Aufi Aufi Auf meiner Ranch bin ich König Ausgeliefert A weißes Blattl Papier Azzuro b Baby Can I Hold You Baby one more time Baby when you're gone Back for good Back To You Bad Moon Rising Baila Morena Baker Street Ballroom Blitz Bamboleo Beautiful Body Beautiful Sunday Be Bop A Lula Because we can Bed of Roses Biene Maja Billie Jean Black Or White Solid Vision Black Velvet Blaze of Glory Blood on Blood Blue Suede Shoes Blume aus dem Gemeindebau Boat on the River Bobby Brown G Bobby McGee Born free Born to be wild Boys of Summer Breakfast at Tiffanys Brown Eyed Girl Brown Girl in the ring Bruttosozialprodukt Burning love c California Blue California Dreamin Can't stop lovin you (Van Hallen) Cats in the cradleA Celebration Chasing Cars Corazon Espinado Cotton-Eye Joe Country Roads Cover Of The Rolling Stone Crazy Crazy Little Thing Called Love Creep Crying Cuts like a knife d Da Durscht Dance with somebody Darling Da sprach der alte Häuptling Delilah Der Dorftrottel Der Himmel brennt Devil in the Sky Die Gailtalerin Die Hände zum Himmel E Dock Of The Bay Don't bring me down Don't Gimme That Don't you forget about me Dream a little dream of me Drift away Drops of jupiter Du Entschuldige I Kenn Di Du verstehst mi net e Easy Easy Lover Echte Helden A Eibischzuckerl Ein Bett Im Kornfeld Eine Herde weißer Schafe Eine Neue Liebe Ein Schiff wird kommen Eiskoit und steif Englishman in New York Es tuat so weh Es war Sommer Every Breath You Take Everything about you ( Ugly Kid Joe) Everything I do Ewigi Liabi f Fairytale gone bad Faith Feuer Fiesta Mexicana Fliegerlied Fly Away Folsom Prison Blues Footloose Kopie Four Five Secounds Frauenmörder Wurm Free Fallin Für immer jung Fürstenfeld g Gallway Girl Games People Play Ghost Rider in the sky Give a little bit Glorious (Andreas Johnson) Gold Platin Diamant Good Golly Miss Molly Great Balls of Fire Griechischer Wein Großvater Gö Du Bleibst Heit Nocht Gö du mogst mi h Hallelujah Hallo Klaus Ham kumst Hard Days Night Hard to say I'm sorry Have you Ever Seen The Rain Heast as net Heast as net Heaven Hello again Hello Mary Lou Here I go again Here without you Hey Babe Hey Brother Hey Jude Hiata Madl Highway to hell Hit The Road Jack Hofa wors vom 20 Haus Hold the line Hollywood Hollywood Hills Honky Tonk Woman Hotel California Hound Dog House of the rising Sun Hulapalu Human F# Hymn i I Am From Austria I can help I can see clearly now Ich war noch niemals in New Yord Ich war noch niemals in New York I Don't Want To Be I Don't wanna talk about it I Feel Good If tomorrow never comes I hör di klopfen Imagine I need more of you In the Gettho In these arms In the Year 2525 Into the great white open Irgendwann bleib I dann dort I shot the sheriff I sing a Liad für di It never rains in Southern California It's A Heartache It's my life I walk the line I want to break free I want you to want me I was made for loving you Baby I will survive I won't let you go I wü ned I'd Love You To Want Me I'll be there for you I'm a believer I'm so excited I'm yours j Jailhouse Rock Jambalaya Jealous Guy Jeans on Jessi Joana Johnny B. Goode Just older Just the way you are Jö schau k Kalt und kälter Keep the faith Kinettn wo i schlof King oft he Road Kiss Kiss me Quick Knocking On Heavens Door Komm hol das Lasso raus Kompliment l Lady in black Langsam wochs ma zsam Lass mi amoi no d'Sun aufgehn segn Let It Be Let It Be (Gotthard) Let it rain Let Me Entertain You Let's Have A Party Let's Twist again Lift you up (Gotthard) Like the way I do Little Wing Livesaver Living Next Door To Alice Livin on a prayer Lola Long Train running Lookin out my back Losing my religion Love for sale Love is all around me Love is in the Air Love me tender m Macho Macho Major Tom Make me feel Mama Mia Mamor, Stein, und Eisen bricht Maria Marina Massachusetts Mendocino Minnie the moocher Miss you like crazy Mit 66 Jahren Monday Morning More than Words Morgen Move like Jagger Mrs. Robinson My Bonnie is over the Ocean Männer sind Schweine Männer und Frauen n Narcotic Nie mehr wieder foahr I furt Nothing at all Nothing compares to you Nothing else matters November rain No Woman no cry Nut bush City Limits o Old Time Rock'n Roll Omama One One love One to make her happy One Way Wind Only you Otherside Outta Love Over my shoulder Bm p Perfect 1 Play that Funky Music Please relase me Pokerface Polonaise Blankenese Pretty Belinda Pretty Woman Proud Mary Puppe Pure Lust am Leben Purple Rain q Quando r Rebel Yell (Billy Idol) Reif für die Insel Return to sender Ride the Night away Ring Of Fire Riptide River Lady Rivers of Babylon Road to Hell Road to nowhere Talking heads Rock around the Clock Rockin All Over The World Rockin in a free World Rock me Amadeus Rock mi Rock n roll is King Rock n roll music Rollin in the deep Romeo und Julia Root Magic Rote Lippen Ruaf mi net an Run Runaway Runaway Train s Sailing San Francisco Satisfaction Save The Last Dance Save tonight Say Something Schau Schatzi Schickeria Schickeria (Fendrich) Schifoan Schwarze Rose Seasons in the sun Segel im Wind Sein Köpferl in Sand Send me roses Sexbomb Sex on fire Sexy Sieben tausend Rinder Sierra Madre Sign of the Times Simple the best Sing Skandal im Sperrbezirk Sleep while I drive Slow down Smells like teen spirit Smoke on the water Some broken Hearts never meant Someday i'll be Saturday night Something got me started Sometimes when we touch G Stand By Me Stay Stayin' alive Steiermark Stern Still haven't found Still remember Yvonne Stone cold Stone Cold Demi Lovato Strada del Sole Summer in the city Summer Of 69 Summer wine Sun aufgeht über'n Meer Sunny Kopie Super girl Superstition Suspicious Minds Sway Am Capo 3 Sweet Caroline Sweet child o'mine Sweet Home Alabama Sweet sixteen Sylvia's Mother Sympathie for the devil t Tage wie diese Take me to church Tears in Heaven Teddybear Thank you for lovin me That'll be the Day That's All Right Mama The Jack The Joker The Look (Ocean Drive) The mighty Queen These days The Wanderer The Wind cries Mary The Winner takes it all The Winner takes it all G Those where the days Ti Amo Time after Time Time to Wonder Time Warp Tiroler Marsch To be with you To be with you To love somebody Torn Treat me nice Tröpferlbad Tubthumping (Chumbawamba) Tutti Frutti Twist And Shout Two Princes (Spin Doctors) u Umbrella Unchain my Heart Und viele andere aktuelle Chart Hits! Unter fremden Sternen Use somebody v Verdammt ich lieb dich Viva Colonia Volare Vo Mellau bis ge Schoppernau Vorbei Vorstadt Casanova Vü schemer is des Gfühl w Wahnsinn Wake me up Wake me up Wham Walking by myself Walkin in Memphis Walk of Life Wanted dead or alive Was soll das Waterloo We are the Champions We are the World Weil es dich gibt Weil i di mog Weist A Herz Host Wie A Bergwerk We werent born to follow What a day for a daydream What a Wonderful World What's Up When a Man loves a Woman When I need you Where ever U will go Where the streets have no name Whiskey in the jar Who'll stop the rain Wickie Wieder alles im Griff Wilds Wasser Wild Thing Wild World Willenlos Wind of Change Wish you where here With a little help from my Friends With or with out you Without you Wixer Blues Wohin die Fahrt Wonderful Tonight Wonderwall Wunder meiner Seligkeit y Y.M.C.A. You are the reason You Can't Always get what you want You can leave your had on You don't know You never can tell You shook me all night long You're the Voice (I AM I) You've got a Friend You've got to hide your love away z Zentralfriedhof Zombie (The City Shake Up)
Previous
Next
Band-Daten & Service
BITTE HIER KLICKEN

---
Auftrittsradius ohne Nächtigung
200 km
Maximale Spieldauer
6 Stunden
Stromanschluss & Absicherung
230 Volt / 16 Ampere
Minimale Bühnengröße
2 m2
Benötigte Aufbauzeit
1 Stunde
Funkmikro für Ansprachen
Ja
Eigene Lautsprecheranlage
Ja, für 500 Personen
3,5" Kabel für Handy / Laptop
Ja
Individuelles Bühnen-Outfit
Ja
Dinner-Musik »vom Band«
Ja
Unplugged-Programm
Ja, für 6 Stunden
»Schönwetter-Events« mit Alternativ-Termin:
Ja
Interesse an Dauer-Engagements
Ja
Musiker & Instrumente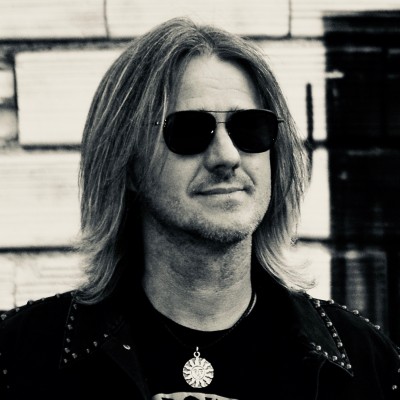 Hely
Vocal & Guitar
CHRIS
Vocal & Guitar
TWO TUBE musiziert bei diesen Anlässen
• Apéro
• Hochzeit (Abend-Event)
• Hochzeit (Kirche)
• Hochzeit (Agape)
• Hochzeit (Standesamt)
• Silberhochzeit
• Goldene Hochzeit
• Faschingsball / Karneval
• 18. Geburtstag
• 20. Geburtstag
• 30. Geburtstag
• 40. Geburtstag
• 50. Geburtstag
• 60. Geburtstag
• 70. Geburtstag
• 80. Geburtstag
• Hüttengaudi
• Oktoberfest
• Après-Ski-Party
• Hotel-Lounge-Musik
• Bar- & Pub-Musik
• Gala
• Firmenfeier
• Weihnachtsfeier
• Vereinsabend
• Dinnermusik
• Open Air
• Konzert
• Klassisches Konzert
• Silvesterparty
• Ausstellungsmesse
• Straßenfest
• Tanzabend
• Zeltfest
• Stadtfest
• Dorffest
• Jubiläumsfest
• Vernissage
• Dämmerschoppen
• Vorband
• Clubbing
• Sommerfest
• Gartenparty
• Poolparty
• Abiball / Maturaball
• Kirchenmusik
• Seniorentanz
• Bankett
• Schlossfest
• Irish Pub
• Brunch Musik
• Cocktail Party
• White-Night-Party
• Chorbegleitung
• Musik bei Reisegruppe
• Jubiläum
• Taufe
• Mess-Gestaltung
• Charity/Benefiz
• Werbe-Event
• Sport-Event
• Lagerfeuer-Musik
• Beachparty
• Polterabend
• Tischmusik
• Frühschoppen
• Sponsions-/Promotionsfeier
• Klassentreffen
• Dauer-Engagement
Auftrittsgebiet

---
Österreich
Vorarlberg
Tirol
Salzburg
Oberösterreich
Niederösterreich
Wien
Burgenland
Steiermark
Kärnten
Deutschland
Baden Württemberg
Bayern
Berlin
Brandenburg
Bremen
Hamburg
Hessen
Mecklenburg-Vorpommern
Niedersachsen
Nordrhein-Westfalen
Rheinland-Pfalz
Saarland
Sachsen
Sachsen-Anhalt
Schleswig-Holstein
Thüringen
Schweiz
Zürich
Bern
Luzern
Uri
Schwyz
Obwalden
Nidwalden
Glarus
Zug
Freiburg
Solothurn
Basel-Stadt
Basel-Landschaft
Schaffenhausen
Appenzell Ausserrhoden
Appenzell Innerrhoden
St. Gallen
Graubünden
Aargau
Thurgau
Tessin
Waadt
Wallis
Neuenburg
Genf
Jura
Italien
Südtirol (Trentino)
Lombardei
Kampanien
Latium
Venetien
Piemont
Emilia-Romagna
Apulien
Toskana
Kalabrien
Sardinien
Ligurien
Marken
Abruzzen
Friaul-Julisch Venetien
Umbrien
Basilikata
Molise
Aostatal
Direkte Terminanfrage an TWO TUBE
Für die Terminanfrage entstehen keine Kosten!
Wir bitten einige Detailangaben zum geplanten Event bekanntzugeben, damit wir Ihnen ein perfektes Angebot unterbreiten können. Vielen Dank!