THE SOULJACKERS
From Rock to Gala, from Now to Then!
[1]
THE SOULJACKERS - Die Gala- und Partyband mit den größten Hits der guten Unterhaltungsmusik! Die fünfköpfige Band besticht mit einem sehr flexiblen Repertoire von Rock-Pop-Funk-Soul-Disco-Klassikern von der 50ies bis zur Gegenwart! Dementsprechend bunt und vielschichtig sind auch die Veranstaltungsbereiche, für welche die Band prädestiniert ist: - ​Bälle/Maturabälle - ​Gala- und Dinnerveranstaltungen - ​Hochzeiten/Geburtstagsfeiern - ​Betriebsfeste/Firmenfeiern -​ Tagungen/Kongresse - u.v.m. Professionell. "Für uns ist jeder einzelne Song den wir spielen ein Tribut an den jeweiligen Künstler, deshalb legen wir in jeden Takt und jede Note unsere Seele!" "Das wichtigste ist für uns, die Songs in ihrer größtmöglichen Authentizität zu präsentieren - sei es nun die smoothe Flirt-Lounge-Stimmung bei Michael Buble's "Me and Mrs. Jones" oder die ausgelassene Discofox-Party-Laune bei "Love is in the Air"." Flexibel. Wir passen unser Repertoire und unsere Lautstärke natürlich Ihren Wünschen an. Tanzmusik auf höchstem Niveau? Rockparty? Dezente Hintergrundmusik? Alles ist möglich! Intuitiv und spontan treffen wir die zur Stimmung passende Musikauswahl, während die Gäste fröhlich dinieren oder gekonnt das Tanzbein schwingen, ergriffen lauschen oder sich köstlich unterhalten. Exquisiter Sound. Auf Wunsch mit eigener Beschallung und Lichttechnik. Unsere professionellen Techniker sind stets dabei, damit der Soundmix und die Dynamik in jeder Location perfekt ist! Für die HOCHZEIT. Eine Hochzeit wird immer das ganz Besondere im Leben bleiben – wir begleiten den schönsten Tag Ihres Lebens niveauvoll, und tragen mit unserer Live-Darbietung zu einem unvergesslichen Ereignis bei! Vorträge und Einlagen der Hochzeitsgäste werden von uns gerne sowohl beratend wie auch technisch mittels Funkmikrofon, Soundanlagen-Mitbenutzung etc. unterstützt und begleitet. BEGEBEN SIE SICH MIT UNS AUF EINE GENUSSVOLLE UND INTENSIVE MUSIKALISCHE REISE DURCH DIE JAHRZEHNTE! Eure Souljackers
Repertoire
0-9 99 Luftballons (Nena) a Africa (Toto) Against all odds (Phil Collins) A Kind of Magic (Queen) All Night Long (Lionel Richie) All over the World (Electric Light Orchestra) All this time (Sting) Angels (Robbie Williams) Apologize (One Republic) Arthur's Theme (Christopher Cross) Auf uns (Andreas Bourani) A Whiter Shade of Pale (Procol Harum) b Bohemian Rhapsody (Queen) Breakeven (The Script) Breakfast at Tiffanys (Deep Blue Something) Brown Eyed Girl (Van Morrison) c Call me Al (Paul Simon) Canned Heat (Jamiroquai) Can't stop the feeling (Justin Timberlake) Child's Anthem (Toto) Come Undone (Robbie Williams) Cosmic Girl (Jamiroquai) Crazy little thing called love (Queen) d Dance with somebody (Mando Diao) Dancing in the dark (Bruce Springsteen) Dancing with tears in (Ultravox) Deeper Underground (Jamiroquai) Don't answer me (Alan Parsons Project) Don't give up (Peter Gabriel) Don't stop (Fleetwood Mac) Don't stop me now (Queen) Don't you worry `bout ... (Stevie Wonder) Drops of Jupiter (Train-E) e Easy (Lionel Richie) Enjoy the silence (Depeche Mode) Every breath you take (Sting) Everyone's a winner (Hot Chocolate) f Fields of Gold (Sting) Fly me to the moon (Frank Sinatra) Free Fallin'(Tom Petty) g Georgy Porgy (Toto) Get Lucky (Daft Punk) Good Times (Chic) Grace Kelly (Mika) h Happy (Pharrell Williams) Have you ever seen the rain (CCR) Hedonism (Skunk Anansie) Here I go again (Whitesnake) Heroes (David Bowie) Highway to hell (AC/DC) Hold back the river (James Bay) Hold the line (Toto) Hungry Eyes (Eric Carmen) i I came for you (Manfred Mann) I don't want to wait (Paula Cole) If I was (Ultravox) If you don't know me by now (Simply Red) In the Stone (Earth Wind & Fire) Ironic (Alanis Morissette) Isn't she lovely (Stevie Wonder) I still haven't found (U2) It's not unusual (Tom Jones) I want to break free (Queen) I Want You To Want Me (Cheap Trick) I will remember (Toto) I wonder why (Curtis Stigers) I'm a believer (The Monkees) j Jeans On (David Dundas) Jump (Van Halen) Just a Gigolo (David Lee Roth) Just the two of us (Bill Withers) Just the way you are (Billy Joel) k Kings and Queens (30 Seconds to Mars) Kiss (Prince) Kung Fu Fighting (Carl Douglas) l Lady (Modjo) Land Of Confusion (Genesis) Learn to fly (Foo Fighters) Led Zeppelin Medley (Led Zeppelin) Let's dance (David Bowie) Life is a rollercoaster (Ronan Keating) Locked out of Heaven (Bruno Mars) Love Foolosophy (Jamiroqua) Love is in the air (John Paul Young) Lovely Day (Bill Withers) m Major Tom (Peter Schilling) Mama (Genesis) Mamma Mia (ABBA) Me and Mrs. Jones (Billy Paul/Michael Buble) Mercedes Benz (Janis Joplin) Message in a bottle (The Police) Michael Jackson-Medley (Michael Jackson) More than this (Roxy Music) Mr. Bojangles (Sammy Davis Jr.) My Life (Billy Joel) My Sharona (The Knack) n No Tomorrow (Orson) No woman no cry (Bob Marley) o Over my shoulder (Mike and the Mechanics) Owner of a lonely heart (Yes) p Perfect Strangers (Deep Purple) Play that funky music (Wild Cherry) Pride (U2) Proud Mary (CCR) Purple Rain (Prince) r Radio Ga Ga (Queen) Rebel Yell (Billy Idol) Reggae Night (Jimmy Cliff) Relax (Frankie Goes To Hollywood) Ride like the Wind (Christopher Cross) Rock around the clock (Bill Haley) Rosanna (Toto) Route 66 (Nat King Cole) Rude (Magic) s San Francisco (Scott McKenzie) September (Earth, Wind & Fire) Seven Days (Sting) She's the one (Robbie Williams) Signed Sealed Delivered (Stevie Wonder) Sing it back (Moloko) Sledgehammer (Peter Gabriel) Solsbury Hill (Peter Gabriel) Something got me star ted (Simply Red) Stars (Simply Red) Stay (Maurice Williams) Suspicious Minds (Elvis Presley) Sweet Home Alabama (Lynyrd Skynyrd) t Take on me (Aha) The Boys of Summer (Don Henley) The Mambo Craze (De Phazz) The Power of Love (Huey Lewis) The Rose (Bette Middler) The Show must go on (Queen) Treasure (Bruno Mars) u Under the bridge (RHCP) Use Somebody (Kings Of Leon) v Ver tigo (U2) Video killed the Radio Star (The Buggles) Viva la Vida (Coldplay) w Wake me up (Avicii) Walk (Foo Fighters) Walk on the wild side (Lou Reed) We are the Champions (Queen) When a man loves a woman (Percy Sledge) Where the streets ... (U2) Wish you were here (Pink Floyd) With or without you (U2) Wonderful tonight (Eric Clapton) Wouldn't it be good (Nik Kershaw) y You are the sunshine of my life (Stevie Wonder) You get what you give (New Radicals) You shook me all night long (AC/DC) You're the voice (John Farnham)
Previous
Next
Band-Daten & Service

---
Auftrittsradius ohne Nächtigung
150 km
Maximale Spieldauer
4 Stunden
Stromanschluss & Absicherung
230 Volt / 16 Ampere
Minimale Bühnengröße
20 m2
Benötigte Aufbauzeit
2 Stunden
Funkmikro für Ansprachen
Ja
Eigene Lautsprecheranlage
Ja, für 1.000 Personen
3,5" Kabel für Handy / Laptop
Ja
Individuelles Bühnen-Outfit
Nein
Dinner-Musik »vom Band«
Ja
Unplugged-Programm
Ja, für 3 Stunden
»Schönwetter-Events« mit Alternativ-Termin:
Ja
Interesse an Dauer-Engagements
Nein
Musiker & Instrumente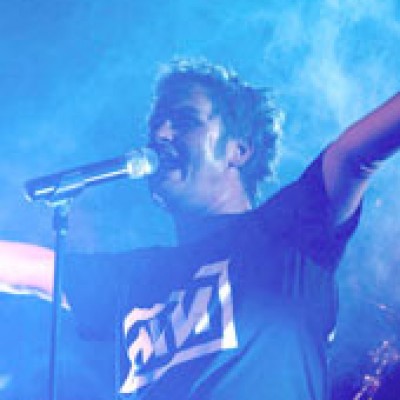 HARRY WEBER
Vocals, Acoustic-Guitar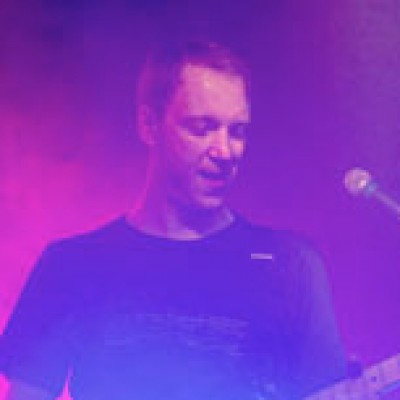 RAIMUND GRITZNER
Backing Vocals, E-Guitar
HANS BERTSCHLER
Keyboards, Samples, Loops, Vocoder
ALEX BADER
E-Bass
THOMAS FEND
Drums
THE SOULJACKERS musiziert bei diesen Anlässen
• Apéro
• Hochzeit (Abend-Event)
• Hochzeit (Kirche)
• Hochzeit (Agape)
• Hochzeit (Standesamt)
• Silberhochzeit
• Goldene Hochzeit
• 20. Geburtstag
• 30. Geburtstag
• 40. Geburtstag
• 50. Geburtstag
• 60. Geburtstag
• Hotel-Lounge-Musik
• Bar- & Pub-Musik
• Gala
• Firmenfeier
• Weihnachtsfeier
• Vereinsabend
• Dinnermusik
• Open Air
• Konzert
• Silvesterparty
• Ausstellungsmesse
• Straßenfest
• Tanzabend
• Zeltfest
• Stadtfest
• Dorffest
• Jubiläumsfest
• Vernissage
• Dämmerschoppen
• Vorband
• Clubbing
• Sommerfest
• Gartenparty
• Poolparty
• Abiball / Maturaball
• Bankett
• Schlossfest
• Brunch Musik
• Cocktail Party
• White-Night-Party
• Jubiläum
• Taufe
• Werbe-Event
• Sport-Event
• Beachparty
• Frühschoppen
• Sponsions-/Promotionsfeier
• Klassentreffen
• Dauer-Engagement
Auftrittsgebiet

---
Österreich
Vorarlberg
Tirol
Salzburg
Schweiz
Zürich
Bern
Luzern
Uri
Schwyz
Obwalden
Nidwalden
Glarus
Zug
Freiburg
Solothurn
Basel-Stadt
Basel-Landschaft
Schaffenhausen
Appenzell Ausserrhoden
Appenzell Innerrhoden
St. Gallen
Graubünden
Aargau
Thurgau
Tessin
Waadt
Wallis
Neuenburg
Genf
Jura
Direkte Terminanfrage an THE SOULJACKERS
Für die Terminanfrage entstehen keine Kosten!
Wir bitten einige Detailangaben zum geplanten Event bekanntzugeben, damit wir Ihnen ein perfektes Angebot unterbreiten können. Vielen Dank!