Finest Live Music XL
Die 6-köpfige Partyband aus Baden Württemberg
[1]
In der XL Besetzung (6 Musiker) bekommen Sie DIE Partyband - egal ob Open Air, Firmenfeier oder Messe-Event auf großer Bühne oder einfach nur die besondere Party! Die Besetzung wird extra passend zu Ihrem Event zusammengestellt. Sie erhalten bei FLM einen professionellen Act, der den perfekten stimmungsvollen Rahmen bietet. Die Musiker stehen mit bekannten Popstars wie Cassandra Steen, Namika, Nico Santos, Michael Schulte (u.v.m.) auf den großen Bühnen Deutschlands. Durch die enge Vernetzung der Band mit der Entertainment-Industrie gibt es bei der Auswahl besonderer Special Guests keine Grenzen. Jedes Ihrer Events wird so zu einem einzigartigen Erlebnis.
Hörproben
American Boy - The Bishops (Cover).mp3

1
Happy - The Bishops (Cover).mp3

2
Maram El Dsoki - Son Of A Preacher Man (Cover).mp3

3
Repertoire
0-9 24k Magic – Bruno Mars a Aint nobody - Chaka Kahn Aint no Sunshine - Bill Withers A little Party never killed nobody – Fergie All about the bass - Meghan Trainor All night Long - Lionel Richie All of me - John Legend American Boy - Estelle Angels - Robbie Williams Another Star - Stevie Wonder Autumn leaves b Back to Black – Amy Winehouse Bad Girls - Jamiroquai Bang Bang - Jesse J, Ariana Grande, Nicki Minaj Beat it - Micheal Jackson Billy jean - Micheal Jackson Blue Bossa Blurred lines - Robin Thicke c Cake by the Ocean - DNCE Cantaloupe Island Can´t stop the Feeling - Justin Timberlake Celebration - Kool and The Gang Chan Chan - Buena Vista Social Club Chasing Cars - Snow Patrol Cheap Thrills – SIA Come together - The Beatles Could you be loved Crazy - Gnarls Barkley Crazy in Love – Beyonce d Deja Vu - Beyonce Diamonds - Rihanna Don´t worry - Madcon Drops of Jupiter - Trains e Easy - Faith no more Empire State of mind - Alicia Keys (Unplugged + Rap) f Fallin - Alicia Keys Finally - Cece Peniston Fly away - Lenny Krawitz Forget You – Cee-Lo Green Fresh - Kool & The Gang g Get down on it - EWAF Get Lucky- Daft Punk Girl from Ipanema h Hallelujah - Ray Charles Happy - Pharell Williams Havanna - Camila Cabella Higher Ground - Stevie Wonder Hit the road - Ray Charles Hold back The River - James Blake Hot in here - Nelly How deep is your love – Calvin Harris Human - RagnBone man i I can´t feel my face - The Weekend Ich kenne nichts - Xavier Naidoo If I aint got you - Alicia Keys I need a dollar - Aloe Blacc I shot the sheriff - Eric Clapton Isn´t she lovely - Stevie Wonder I try - Macy Gray I wanna Dance with somebody– Whitney H. I wish - Stevie Wonder I´m so excited - Pointers Sisters j Just the way you are - Bruno Mars k Kiss - Prince Knocking on heavens door - Guns´n´Rose l Layla – Eric Clapton Let me blow your mind - Eve & Gwen Stefani Like the way I do - Melissa Etheridge Locked out of heaven - Bruno Mars Lose yourself - Eminem Love me again - John Newman Love never felt so good - Michel Jackson m Maria Maria - Carlos Santana Master Blaster - Stevie Wonder More than one way home - Keb Moe Moves Like Jagger - Maroon 5 Mustang Sally - Wilson Picket n Next to me - Emili Sande Noboy´s perfect - Jesse J No Diggity - Blackstreet No roots – Alice Mertonq No woman no cry - Bob Marley o Only Girl - Rihanna p Pick up the Pieces - Average White Band Please don´t stop the music- Rihanna Price Tag - Jesse J Proud Mary - Tina Turner Beyonce Purple Rain – Prince r Rappers Delight - Sugar Hill Gang Rather Be - Clean Bandit Ready or not - The Fugees / Still Dre - Dr. Dre Remember the time - Micheal Jackson Remmidemmi - Deichkind Respect - Aretha Franklin Rock with you - Micheal Jackson Rolling in the deep - Adele s S&M - Rihanna Save tonight - Eagle Eye Cherry Sax - Fleur Eayst September - Earth wind and fire Sexbomb - Tom Jones Sexmachine - James Brown Sex on fire - Kings of Leon Shake it off - Talor Swift Shape of you – Ed Sheeran She´s Fresh - Kool & The Gang Signed Sealed Delivered - Stevie Wonder Simply the best - Tina Turner Sing it Back - Molokko Sir Duke - Stevie Wonder Stand By Me - Ben E. King Super duper Love - Joss Stone Superstitious - Stevie Wonder Sweat - Inner Circle t Tage wie diese - Toten Hosen Talk Dirty - Jason Derulo The Hammer - David Rudder Think - Aretha Franklin (Blues Brothers Version) Thinking out Loud - Ed Sheeran This Love - Maroon 5 Too Close - Alex Clare Treasure - Bruno Mars u Upside down – Diana Ross Uptown Funk - Bruno Mars Use Somebody - Kings of Leon v Valerie - Amy Whinehouse w Wake me up - Avicii Wannabe – Spice Girls Watermelon Man - Herbie Hancock Wonderful Life - Hurts Wonderwall - OASIS Word up / Türlich Türlich - Cameo/Jan Delay y You know I´m no good – Amy Winehouse
Previous
Next
Band-Daten & Service
BITTE HIER KLICKEN

---
Auftrittsradius ohne Nächtigung
150 km
Maximale Spieldauer
3 Stunden
Stromanschluss & Absicherung
230 Volt / 16 Ampere
Minimale Bühnengröße
20 m2
Benötigte Aufbauzeit
3 Stunden
Funkmikro für Ansprachen
Nein
Eigene Lautsprecheranlage
Nein
3,5" Kabel für Handy / Laptop
Ja
Individuelles Bühnen-Outfit
Nein
Dinner-Musik »vom Band«
Ja
Unplugged-Programm
Ja, für 2 Stunden
»Schönwetter-Events« mit Alternativ-Termin:
Ja
Interesse an Dauer-Engagements
Ja
Musiker & Instrumente
Lucy Schröder
Lead Vocals
Maram El Dsoki
Lead Vocals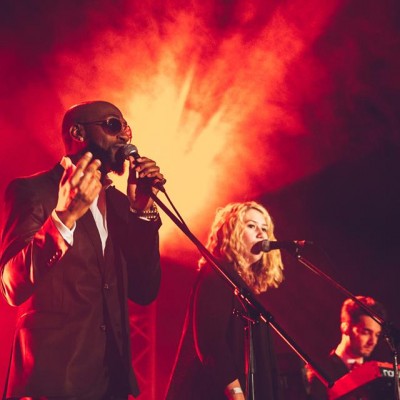 Sam Franklin
Rap & Vocals
Michi Hubert
Drums
Benjamin Scheuffler
Percussion
Johnny Schmid
Gituar & BV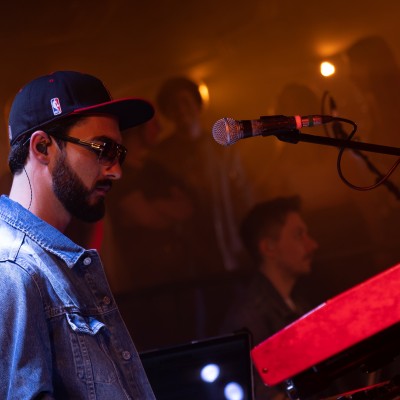 Tobias Bischoff
Keys & BV
Soul Elements
Rap
Faiz Mangat
Vocals & Drums
Naomi Khimji-Feld
Vocals
Daniel Denmark
Rap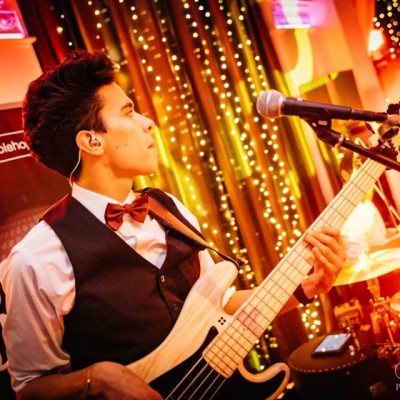 David Thornton
Bass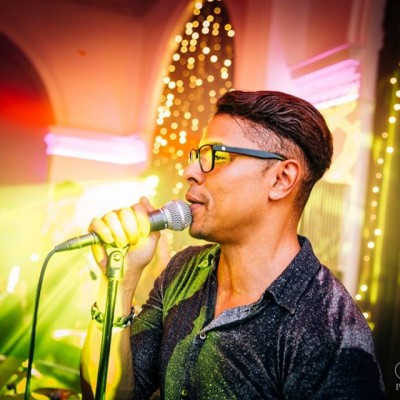 Colin Rich
Vocals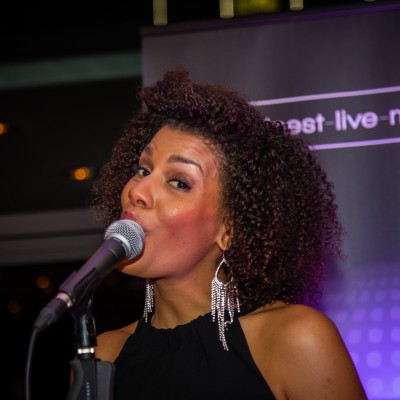 Caroline Mhlanga
Vocals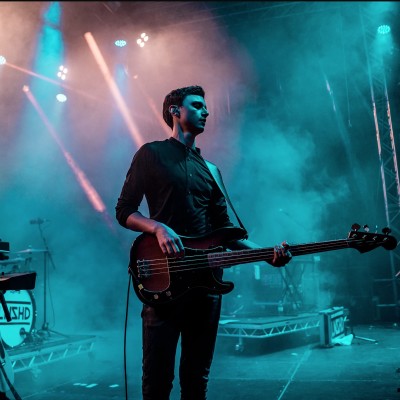 Jacob Stock
Bass
Michelle Labonte
Sax
Björn Federspiel
Trumpet
Finest Live Music XL musiziert bei diesen Anlässen
• Apéro
• Hochzeit (Abend-Event)
• 30. Geburtstag
• 40. Geburtstag
• 50. Geburtstag
• 60. Geburtstag
• Après-Ski-Party
• Bar- & Pub-Musik
• Gala
• Firmenfeier
• Open Air
• Konzert
• Silvesterparty
• Ausstellungsmesse
• Dorffest
• Clubbing
• Gartenparty
• Poolparty
• Bankett
• White-Night-Party
• Werbe-Event
• Sport-Event
• Beachparty
• Dauer-Engagement
Auftrittsgebiet

---
Österreich
Vorarlberg
Tirol
Salzburg
Oberösterreich
Niederösterreich
Wien
Burgenland
Steiermark
Kärnten
Deutschland
Baden Württemberg
Bayern
Berlin
Brandenburg
Bremen
Hamburg
Hessen
Mecklenburg-Vorpommern
Niedersachsen
Nordrhein-Westfalen
Rheinland-Pfalz
Saarland
Sachsen
Sachsen-Anhalt
Schleswig-Holstein
Thüringen
Schweiz
Zürich
Bern
Luzern
Uri
Schwyz
Obwalden
Nidwalden
Glarus
Zug
Freiburg
Solothurn
Basel-Stadt
Basel-Landschaft
Schaffenhausen
Appenzell Ausserrhoden
Appenzell Innerrhoden
St. Gallen
Graubünden
Aargau
Thurgau
Tessin
Waadt
Wallis
Neuenburg
Genf
Jura
Italien
Südtirol (Trentino)
Lombardei
Kampanien
Latium
Venetien
Piemont
Emilia-Romagna
Apulien
Toskana
Kalabrien
Sardinien
Ligurien
Marken
Abruzzen
Friaul-Julisch Venetien
Umbrien
Basilikata
Molise
Aostatal
Direkte Terminanfrage an Finest Live Music XL
Für die Terminanfrage entstehen keine Kosten!
Wir bitten einige Detailangaben zum geplanten Event bekanntzugeben, damit wir Ihnen ein perfektes Angebot unterbreiten können. Vielen Dank!