The Wheelers
4 köpfige Coverband aus Sachsen
[1]
Wir sind eine sympathische Band mit jahrelanger Bühnenerfahrung, die sich mit viel Einfühlungsvermögen an die unterschiedlichsten Anforderungen von Veranstaltungen und Festen perfekt anpasst. Egal ob Solo, Duo, Trio oder große Band… Sie entscheiden, was am besten zu Ihrem Anlass passt. Mit Spielfreude, Energie und handwerklichem Können sorgen wir mit gut tanzbarer Livemusik für Stimmung auf jedem Fest. Wir bieten ein abwechslungsreiches, aufregendes Programm, welches zu 100% live und handgemacht dargeboten wird. Bekannte Rock- & Pop-Klassiker, sowie Ohrwürmer aus dem Deutsch- und Ostrock präsentieren wir mit hohem Wiedererkennungswert und dennoch mit eigener Note. Auch aktuelle Hits kommen dabei nicht zu kurz. Aus unserem großen Repertoire wählen wir immer das passende Programm für Ihre Veranstaltung aus, egal ob gefühlvoll und akustisch oder kraftvoll mit rockigen, melodischen Gitarrensolos. Ihre Songwünsche sind bei uns jederzeit ausdrücklich willkommen! Stöbern Sie doch mal in unserer Setliste. Wir sind Ihr verlässlicher Begleiter für ein unvergessliches Fest.
Repertoire
0-9 80 Millionen Übermorgen Über Sieben Brücken a Africa Against The Wind Ain't No Sunshine Alkohol All Along The Watchtower All Right Now All Shook Up Aloha Heja He Amazing Grace Am Fenster Amsterdam An Guten Tagen Another Brick In The Wall Another Cup Of Coffee Any Way You Want It Atemlos Auf Uns b Badge Bad Habits Bad Love Bad Medicine Bad Moon Rising Ballroom Blitz Basket Case Bauch Und Herz Beast Of Burden Because The Night Before You Accuse Me Bitch Black Night Black Velvet Blinded By The Light Blockbuster Blue Moon Blue Suede Shoes Boat On The River Bohemian Like You Born On The Bayou Born To Be Wild Boys Are Back In Town Breakfast In America Bring Me Some Water Buddy Joe Bye Bye Love c Call Me The Breeze Call Of The Wild Can't Find My Way Home Can't Help Falling In Love Carry On (My Wayward Son) Cat Scratch Fever Cello Chasey Lane Chasing Cars Child In Time Chöre Cocaine Come As You Are Comfortably Numb Copperhead Road Crazy Crazy Little Ting Called Love Crossfire Crossroads d Davey's On The Road Again Desperado Die Wilden Jahre Doctor Doctor Don't Be Cruel Don't Chain My Heart Don't Stop Don't Stop Believing Down Down Dream On Dreams I'll Never See Drive Driving My Life Away Driving Rain Dust And Ash Dust In The Wind e Easy Like Sunday Morning Easy Living Eisbären End Of The Line Englishman Es Könnt Ein Anfang Sein Every Breath You Take Eye Of The Tiger f Faithfully Fast Car Feel What I Feel Feuerwerk Final Countdown Fire Fire And Rain Flash Mich Forever Man Fortunate Son Fox On The Run Freebird Free Me Freunde Bleiben g Geh Davon Aus Get Back Get It On Get Over It Gimme All Your Lovin Gimme Back My Bullets Gimme Three Steps Give A Little Bit Good Hearted Woman Green River h Halt Dich An Mir Fest Hammer To Fall Handle With Care Have You Ever Seen The Rain Heart Of Gold Hedonism Hello Again Hello Mary Lou Helpless Here I Go Again Herz Über Kopf Hey Jude Hey Tonight Highway Chile Highway Song Highway Star Highway To Hell Hippy Hippy Shake Hit The Road Jack Hole Hearted Honky Tonk Woman Hot Blooded Hotel California Hot Love Hound Dog Hurt So Good Hush i I'm A Believer I'm On Fire I Can't Dance Ich Will Nicht Nach Berlin If You Can't Give Me Love If You Think You Know How To Love Me I Know A Little I Know Where I Belong I Love Rock'n'roll In The Air Tonight Into The Great Wide Open Iris I See Fire I Shall Be Released Islands In The Stream It's My Life It's Probably Me It's So Easy It Never Rains In California I Want To Bread Free I Want You To Want Me I Was Made For Loving You I Will Always Return I Won't Back Down j Jailbreak Jailhouse Rock Jessie Johnny B Goode Jugendliebe Juke Box Hero k Keep On Running Kind Der Sterne Kling Klang Knocking On Heaven's Door l Lady In Black La Grange Lass Uns Gehen Last Dance With Mary Jane Lay Down Sally Layla Learning To Fly Leaving On A Jetplane Left Turn On A Red Light Legs Let's Twist Again Let It Be Let It Rain Liebe Wird Verboten Lie To Me Like A Hurricane Like A Rolling Stone Like The Way I Do Little Wing Live And Let Die Living On A Prayer Locomotive Breath Lonesome Me Long Cool Woman Long Train Running Looking Out My Backdoor Losing My Religion Lost In France Love Hurts Love Is In The Air Lovin All Night Lucille m Mary Had A Little Lamb Me And Bobby Mcgee Mein Ding Mercedes Benz Mighty Quinn Missing You Money For Nothing More Than A Feeling More Than Words Moving On Mr. Tambourine Man Mrs Robinson My Hometown My Life Story n New York Groove No Son Of Mine Nothing Else Matters Nur Noch Kurz Die Welt Retten Nutbush City Limits o Old Time Rock And Roll One Outside The Fire Oye Como Va p Paranoid Perfect Perfect Strangers Personal Jesus Pretending Pride And Joy Promises Proud Mary Pure Lust Am Leben Purple Haze r Radar Love Radio Ga Ga Right Here Waiting Ring Of Fire Road To Hell Rock'n'roll Rock'n'Roll Train Rocking All Over The World Rocking In The Free World Roll Over Beethoven Rough Boy Roxanne Runaway Train Running Out Of Time s Satisfaction Save Tonight Scar Tissue Schickeria Schweigen Ist Feige Schüsse In Die Luft See Ya Later Alligator Seven Nation Army Seven Turns (On The Highway) Sexy Shadow On The Wall Shadow Play Shall Be Released Shallow Shape Of You Sharp Dressed Man Shelter From The Storm Show Me The Way Simple Man Since You've Been Gone Skandal Um Rosi Sklave Slackjaw Jezebel Slow Turning Smoke On The Water Smooth Solsbury Hill Somebody To Love Something In The Air Something Stupid Sonne In Der Nacht Sorry Suzanne Sound Of Silence Stairway To Heaven Stand By Me Start Me Up Steamy Windows Sternenhimmel Still Got The Blues Stranger In My House Streets Of London Sultans Of Swing Summer Of '69 Superstition Sweet Caroline Sweet Child Of Mine Sweet Home Alabama Sweet Home Chicago t Take It Easy Talking About A Revolution Tausend Und Eine Nacht Tears In Heaven Texas Strut Texas Strut That's All That's Alright Mama That's How I Like It That Smell The Best The Boxer The Boys Of Summer The Dark Of The Sun The First Cut Is The Deepest The Letter The River The Twist The Wanderer This Flight Tonight Thorn In My Side Throw Down The Sword Thunderbird Tie Your Mother Down Tightrope Time To Wonder TNT To Be With You Train Train Tulsa Time Tush Twist And Shout u Under Pressure Up Around The Bend Urgent v Venus Verdamp Lang Her Victims Of The Fury Voodoo Child w Waiting For The Bus Walking By Myself Walking On Sunshine We're Not Gonna Take It We Ain't Much Different We Are The Champions Weiber Weil Ich Dich Liebe Welcome To Heartlight Wenn Sie Tanzt Wenn Worte Meine Sprache Wären Wer Wenn Nicht Wir We Will Rock You What's Up What's Your Name Whatever You Want Wheel In The Sky When I'm Dead And Gone When You're Gone While My Guitar Gently Weeps Whiskey In The Jar Whiskey Man White Room Who'll Stop The Rain Who Knew Whole Lotta Love Wicked Game Wild Thing Wild World Willenlos Wir Sind Groß Wishing Well Wish You Were Here Won't Back Down Wonderful Tonight Wonderwall Word Of Mouth Wölfe y You Give Love A Bad Name You Really Got Me You Shook Me All Night Long You Wreck Me
Previous
Next
Band-Daten & Service
BITTE HIER KLICKEN

---
Auftrittsradius ohne Nächtigung
300 km
Maximale Spieldauer
8 Stunden
Stromanschluss & Absicherung
380 Volt / 16 Ampere
Minimale Bühnengröße
9 m2
Benötigte Aufbauzeit
2 Stunden
Funkmikro für Ansprachen
Ja
Eigene Lautsprecheranlage
Ja, für 500 Personen
3,5" Kabel für Handy / Laptop
Ja
Individuelles Bühnen-Outfit
Nein
Dinner-Musik »vom Band«
Ja
Unplugged-Programm
Ja, für 6 Stunden
»Schönwetter-Events« mit Alternativ-Termin:
Ja
Interesse an Dauer-Engagements
Ja
Musiker & Instrumente
Sebastian
Gesang & Gitarre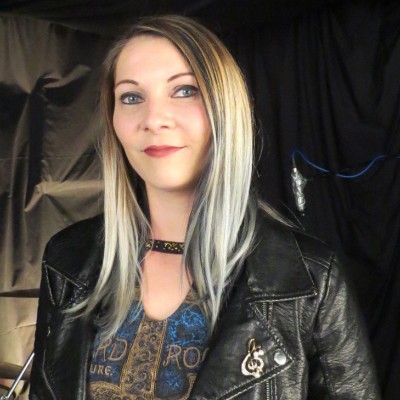 Anne-Marie
Gesang
Danny
Bass
Toni
Drums
The Wheelers musiziert bei diesen Anlässen
• Apéro
• Hochzeit (Abend-Event)
• Hochzeit (Kirche)
• Hochzeit (Agape)
• Hochzeit (Standesamt)
• Silberhochzeit
• Goldene Hochzeit
• Faschingsball / Karneval
• 18. Geburtstag
• 20. Geburtstag
• 30. Geburtstag
• 40. Geburtstag
• 50. Geburtstag
• 60. Geburtstag
• 70. Geburtstag
• 80. Geburtstag
• Oktoberfest
• Après-Ski-Party
• Hotel-Lounge-Musik
• Bar- & Pub-Musik
• Gala
• Firmenfeier
• Weihnachtsfeier
• Vereinsabend
• Dinnermusik
• Open Air
• Konzert
• Klassisches Konzert
• Silvesterparty
• Ausstellungsmesse
• Straßenfest
• Tanzabend
• Zeltfest
• Stadtfest
• Dorffest
• Jubiläumsfest
• Vernissage
• Vorband
• Clubbing
• Sommerfest
• Gartenparty
• Poolparty
• Abiball / Maturaball
• Kirchenmusik
• Seniorentanz
• Bankett
• Schlossfest
• Irish Pub
• Brunch Musik
• Cocktail Party
• White-Night-Party
• Musik bei Reisegruppe
• Jubiläum
• Taufe
• Mess-Gestaltung
• Charity/Benefiz
• Werbe-Event
• Sport-Event
• Lagerfeuer-Musik
• Beachparty
• Polterabend
• Tischmusik
• Frühschoppen
• Sponsions-/Promotionsfeier
• Klassentreffen
• Dauer-Engagement
• Feuerwehrfest
• Kreuzfahrt
Auftrittsgebiet

---
Deutschland
Bayern
Berlin
Brandenburg
Sachsen
Sachsen-Anhalt
Thüringen
Direkte Terminanfrage an The Wheelers
Für die Terminanfrage entstehen keine Kosten!
Wir bitten einige Detailangaben zum geplanten Event bekanntzugeben, damit wir Ihnen ein perfektes Angebot unterbreiten können. Vielen Dank!